---
About KELI SWISS
KELI is an Indo-Swiss Socio-Cultural Organization in Switzerland. To nurture and promote the rich Indian values and goodwill on a global arena, a voyage began in the late 90's, when a group of passionate individuals teamed up and formed KELI. On 24th October 1998, Shri M.R. Venu IFS, Honorable Secretary, Permanent Mission of India (PMI Geneva) inaugurated KELI in Zurich.
KELI is a non-profitable, non-sectarian and non-political organization, officially registered in Switzerland.
17th Keli International Kalamela 2022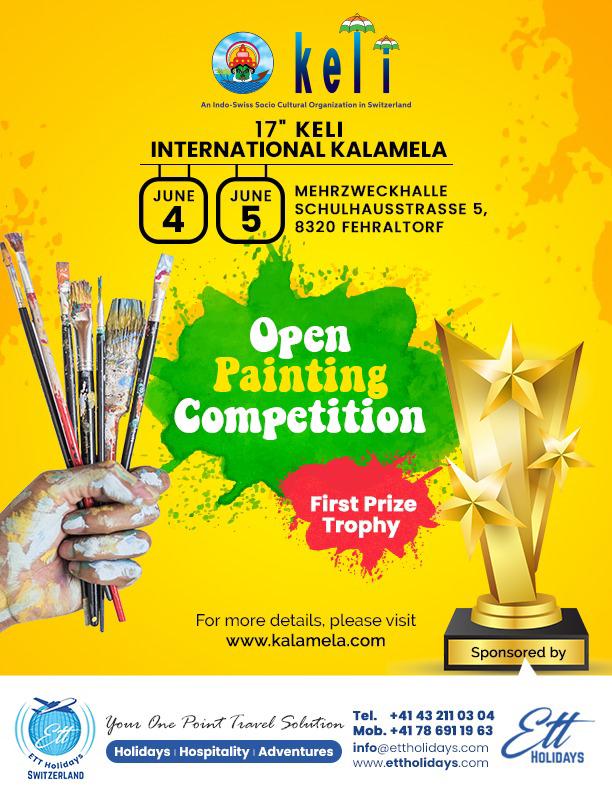 Open painting competition
For the open painting competition, there will be no age restrictions. Participants should register under the "Media Registration" on www.kalamela.com. The theme for the 2022 Kalamela Painting Competition will be given before 3 weeks of Kalamela. The presence of the participants is mandatory while submitting the "Original Hand work" to the Registration Committee Convenor on first day of Kalamela before 2.00 pm.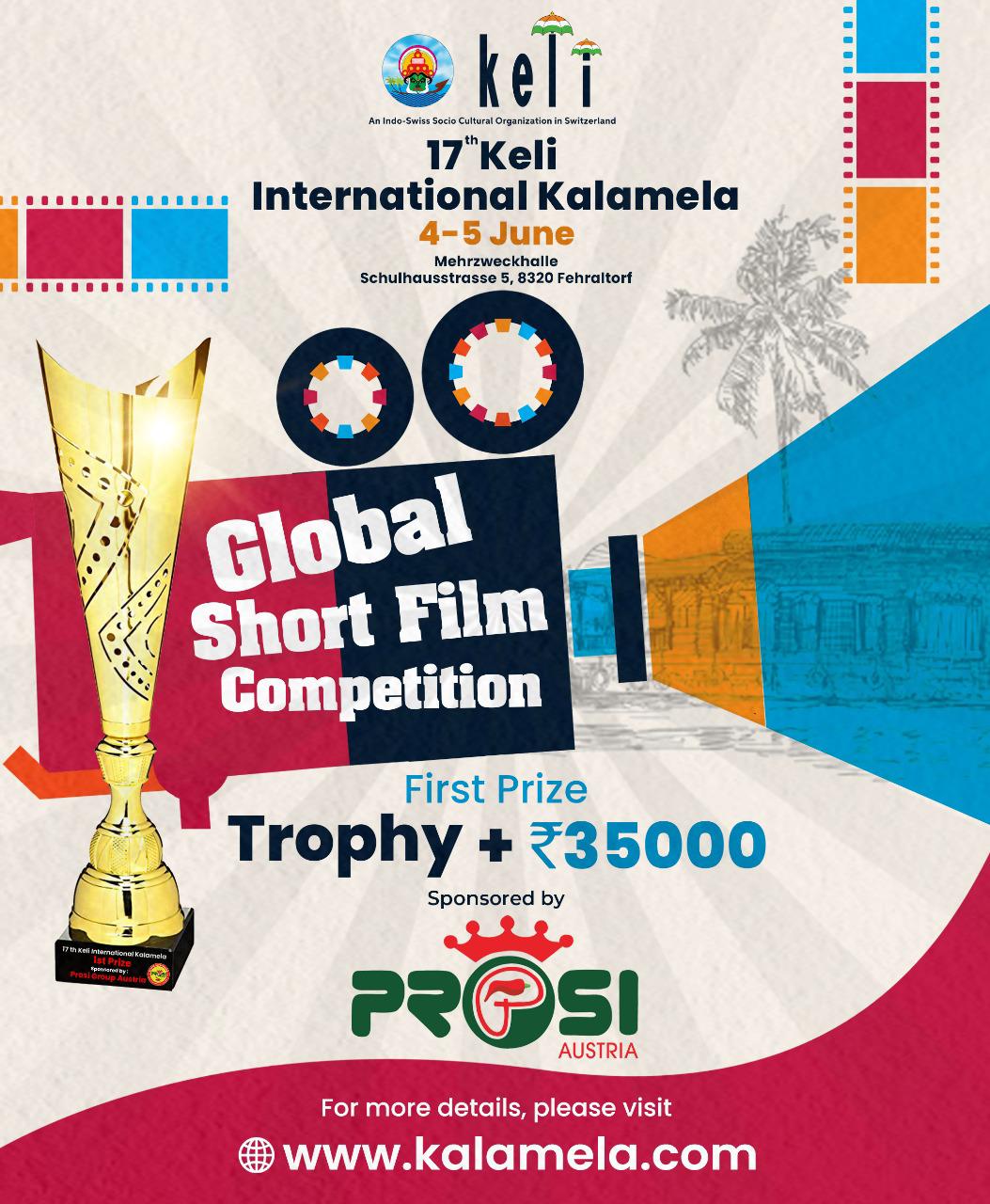 Global Shortfilm Competition
On public demand, the acclaimed Kalamela short film competition becomes truly Global. Creative talents can participate from anywhere in the world. It is NOT mandatory for the participants of the short film competition to be present at the Kalamela venue. The first prize winner will be In addition to the trophy, will also receive a 35,000₹ cash Sponsored by the Prosi Group Austria
Upcoming Events & Activities at Keli Swiss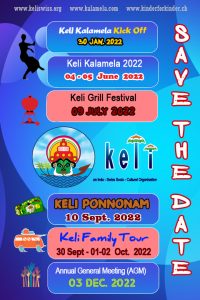 07 January 2022
- 01 July 2022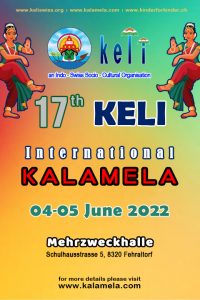 05 February 2022
- 01 July 2022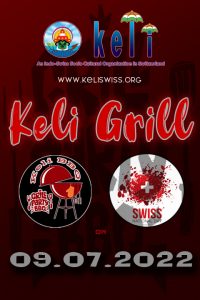 05 February 2022
- 01 August 2022
No event found!